Prints & Dog Collars
Photographic Prints & Handmade Dog Collars at Etsy
What do Photographic Prints and Dog Collars have to do with each other? Absolutely nuthin'! But two separate pages for the same online store is twice the work for half the returns. You choose what you are interested in and click on the appropriate picture below:
Original Photographs at Affordable Prices
A selection of Photographic Prints from the archives, presented as C-prints (machine prints on real photographic paper - not inkjets or their brethren) and priced well below his standard custom darkroom prints. Signed and dated on the reverse side by the photographer, these prints will class up the walls of the budget-minded collector.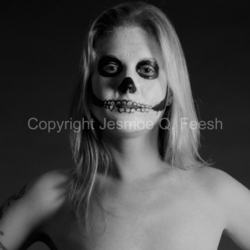 Custom Hand-Made Dog Collars
Featuring a light nylon web base, curved plastic buckles and metal 'D' rings, and customized with a selection of fun cotton or poly/cotton ribbon designs. Your best friend can be the talk of the dog park wearing one of these unique, hand-made collars. Several designs from which to choose, and many of the ribbons are from discontinued stock, so most designs should be considered Limited Editions!